Storage & More from Tuff Shed
Feb 16, 2017, 14:20 PM
Tuff Shed
is more than great sheds. They're garages, cabin shells, and custom structures too. They've been providing building solutions since 1981 - creating hundreds of thousands of buildings and happy customers along the way.
To help get you ready for spring cleaning and summer fun, Tuff Shed wanted to share the best ways to get organized with sheds and storage. From traditional storage spaces to backyard escapes, the convenient products from Tuff Shed can be used in a variety of ways. Check 'em out below and be sure to visit the
Designer Sheds
feature at the Jacksonville Home + Patio Show to see these spaces in action.

The Endless Options at Tuff Shed
From Tuff Shed
For many homeowners the backyard is a haven. Whether that includes entertaining, gardening, lounging, playing games, grilling, or even working; having a backyard to live your life in is part of what makes owning a home so special. At Tuff Shed, our buildings have long been synonymous with the backyard. Sure, there's the storage of household goods, but have you considered all the other ways Tuff Shed can help to make a difference in your daily schedule?
Home Office
: If your commute to work is a little too long or you have a small business that has taken over the kitchen table, we recommend a backyard home office. Each of our buildings can be customized to meet your style and work needs. If you've got a bright studio in mind or a multi-level space, we'll help you to make your dream design a reality.
Backyard Escape
: Whether you've had your eye on a She Shed, Man Cave, or even a backyard hangout for the kids, a Tuff Shed building can answer the call. With summer right around the corner, this is a perfect time to create the ultimate hosting space. Add a patio and fire pit around your dream shed, put up a few patio lights, and your backyard will be the envy of your block.
Parking Space
: Americans love their cars, and typically spend a healthy amount on purchasing and maintaining their rides. Protect that investment by moving your parking space from on the street to inside a Tuff Shed garage. Choose from simple, detached designs to highly customized garages made to match or even connect to your existing home's structure.
Workshop
: Of course, one of our favorite uses for a Tuff Shed building is an additional workspace. A new garage with a little extra square footage for a workshop is a great idea, but if you already have a garage that's been taken over by your tools and projects, consider moving those items to their own insulated Tuff Shed workshop. Take back the garage with a standalone workspace from Tuff Shed.
Dual Purpose
: If you're having trouble choosing just one use for a building, why not get yourself a combination of a few? Add a second floor above your dream garage for a studio workshop or add a partition wall in your She Shed or Man Cave to make a private guest house. The possibilities for a Tuff Shed building are truly endless.
No matter what you're into, give your backyard the gift of a new Tuff Shed building. Whether you'd like a home office, a backyard entertaining space, or a space to park your vehicles, our capable teams can help you put together the perfect shed, garage or custom building. With more than 35 years of experience and a passion for quality, we're confident we can bring your dreams of a backyard building to life.
Get more ideas and advice for using Tuff Shed products to help create your perfect space when you visit the Designer Sheds feature at the Jacksonville Home + Patio Show. The home and garden event of the season takes over the Prime Osborn Convention Center March 2-5, 2017. With hundreds of home improvement experts ready to help with your next project, it's a must-attend event for Jacksonville homeowners. Don't have tickets yet?
Get 2-for-1 when you connect with us on Facebook
and treat a friend or family member to the show. We can't wait to see you there!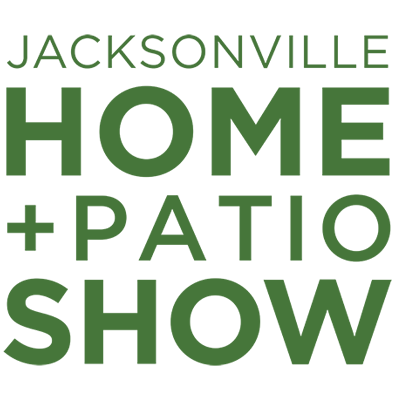 PRIME OSBORN CONVENTION CENTER
MARCH 2-5, 2017.