Join us in the courtyard on Saturday, March 7 from 12pm -4pm for pet adoptions and all things pets!

Jacksonville's Animal Care and Protective Services (ACPS) provides animal control to the citizens in Jacksonville by fair enforcement and community education. ACPS also enhances the quality of life in our neighborhoods by offering quality pets for adoption at a reasonable cost. ACPS is dedicated to providing a high level of service to the citizens in Jacksonville and to saving the lives of all adoptable animals in our community.

Jacksonville Home + Patio Show attendees will be eligible for FREE adoption at the event ($20 city license required for Duval County residents)!

If you aren't ready to adopt during this event, don't worry you can get a voucher for a FREE adoption at the shelter!

Visit us on our website and facebook.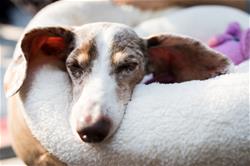 Want FREE admission to the show on Saturday, March 7 from 12pm -4pm?
Simply bring one of the following donation items to the show box office during the Pet-A-Palooza event and get one free ticket to the show!

We will be accepting the following items on behalf of Jacksonville's Animal Care and Protective Services:
Velveeta (or store brand) processed cheese – we use this to give dogs their medication. It makes medication time a pleasant experience for the dogs
Pupperoni dog treats
Nylabone Durachew toys
Kitten milk replacer formula (KMR)
Pet nursing bottles