Universal Roof & Contracting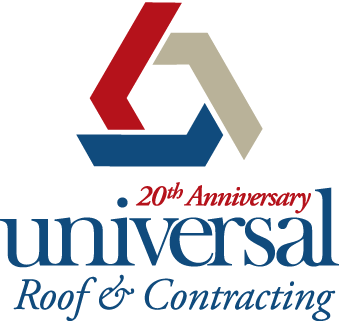 Booth: 705
8640 Philips Highway
Suite 5
Universal Roof & Contracting - Your Jacksonville Roofing & Siding Experts

At Universal Roof & Contracting, our goal is to provide you with an excellent experience resulting in the increased value of your home and your enjoyment of it for years to come. For over two decades our family has partnered with Florida homeowners to tackle their home improvement and roofing needs quickly and efficiently with the utmost in personal service, professional workmanship and quality materials. We approach your home as an entire working system with a keen understanding of its valuable role in your family's quality of life.

• Free Inspection & Estimate
• Licensed Building Contractor
• All Work Overseen by our In-House Team
• Trained & Certified by Manufacturers
• Up to 10-Year Workmanship Guarantee
• Hosts of "In The House" Syndicated Radio Show since 1999

Visit us at booth #910 and receive Expert Advice and Show Giveaways! Show Special - Mention you saw this ad on the Buyer's Guide for $100 OFF* your roof repair.

We are not only the Jacksonville roofing and roof replacement experts, we're also the home improvement gurus! Our home construction expertise means better results and a better value for you. Unlike many home construction companies, all work is performed by our qualified staff and is unconditionally guaranteed. So contact us now for a free estimate for your next Home Improvement project!

Our home improvement offerings include:
• Roof Repair & Replacement
• Chimneys, Gutters, Flashing
• Siding, Stucco, Painting
• Insulation & Ventilation
• Windows, Doors, Skylights
• Energy "Smart" Evaluations
• Commercial Contracting

Your full service contracting company, we are family-owned and family-operated, residential & commercial roofing & renovation experts, FL licensed general, residential, and & roofing contractors. We have served Florida communities for over 20 years!

*Certain restrictions may apply; does not apply to insurance jobs.