Calling All Foodies!
Mar 1, 2018, 18:04 PM
When the Jacksonville Home + Patio Show returns for the spring edition, their 50th milestone will be celebrated with even more fun for foodies. Not only will local food trucks rally on Sunday but on Friday too – the I Know Jax Cooking Stage returns with cooking demos from North Florida's most beloved chefs.

Returning to the show is Blue Bamboo's Dennis Chan. Chef Dennis is known for his "hip Asian comfort food", like his take on Chicken Pot Pie. Perfect for winter nights (well, here in Florida – when the temp falls below 65), this recipe uses Panko and fried chicken to put a twist on an old fave.

Chicken Pot Pie: Chef Dennis Chan
Ingredients:
2 lbs Chicken Breast meat, cut into 2 inch pieces
2 cups Japanese breadcrumbs.
1 cup Buttermilk
1 cup all purpose flour
Salt and pepper to taste
Neutral oil, for frying
Bread chicken pieces by following standard breading procedure. (Flour, Buttermilk, and then breadcrumbs.)
Fry at 350° until golden brown. Drain on paper towels.
Sauce Ingredients:
½ cup broccoli, diced
½ cup carrots, diced
½ cup zucchini, diced
1-10 ounce can cream of celery soup
¼ cup sherry
2 cups cream
Parmesan cheese to taste
Salt and pepper to taste
Combine cream of celery, cream, sherry, and vegetables in saucepan. Bring to a boil. Cook until vegetables are tender. Season with salt, pepper, and cheese. Serve over fried chicken pieces.
Crust:
1 package, puff pastry sheets
Defrost sheets, cut alternating slits in pastry. Pull apart.
Brush pastry sheets with egg. Bake in 450° oven until golden and puffed, about 10 minutes. Cool and serve over pot pie.

The Jacksonville Home + Patio Show is right around the corner. We'll be taking over the Prime Osborn Convention Center March 1-4, 2018. This is one event you don't want to miss. Get your tickets NOW!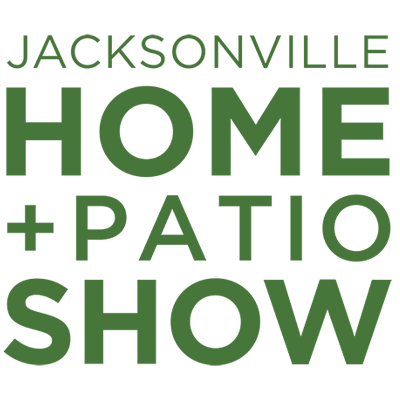 MARCH 1-4, 2018
PRIME OSBORN CONVENTION CENTER